World-class marketing, PR and corporate communications
The Gloucester-based Destination Marketing Group's UK clients include national, regional and local tourist boards, government agencies, local authorities, urban and rural regeneration agencies, Business Improvement Districts, and a wide range of related businesses, SMEs and professional service companies.
We enable these organisations and businesses to reach new markets, acquire more customers and exploit new commercial opportunities. Download our company profile to find out more (PDF, 2MB).
So, if you are looking for a cost-effective marketing, PR or corporate communications resource, please email our MD, Philip Cooke – philip@thedmg.co.uk – or call 07855 767 159.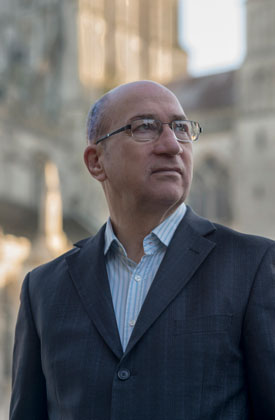 DMG UK was founded in early 2000 by Philip Cooke, previously Gloucester City Council's Director of Tourism, Marketing and City Centre Management. Before that, Philip worked for Sport England as Deputy Director of Bisham Abbey National Sports Centre.
We provide our UK clients with a wide range of strategic and operational marketing expertise, including campaign planning, project management, PR and corporate communications and Philip is supported by a local, national and international network of associate companies and consultants who enable the DMG to offer a wide range of additional services, notably digital and social marketing, graphic design and copywriting for websites and promotional literature.
Flagship clients have included the Dartmouth, Gloucester and Rugby BIDs, Enterprise Europe Network, the Forest of Dean Greenway Project, the Gloucester Heritage Urban Regeneration Company, Gloucester Rugby, the Heart of England Tourism, Herefordshire Museums Service, Homes and Communities Agency and VisitBritain.
What our clients say…
"Philip's experience in domestic tourism is unparalleled and he has helped the HETB implement several major EU and ERDF-funded campaigns across the UK, the USA and Europe."
Heart of England Tourist Board
Our UK services
Working across the UK's tourism, leisure, inward investment, hospitality and urban/rural regeneration sectors, we design and deliver a wide range of marketing and business development strategies, cost-effective PR and digital marketing campaigns, and outsourced corporate communication support, as outlined below:
"Philip's community engagement and PR strategy was invaluable."
Marketing
Marketing, PR and corporate communications strategy
Campaign planning and project management
Feasibility studies, bid writing and implementation of ERDF and Lottery projects
Public relations
Production and distribution of content-rich, high-SEO press releases
Travel industry PR, journalism and feature writing
Digital marketing, including B2B newsletters and email campaigns
Corporate communications
Graphic design and copywriting for websites and promotional literature
Trade show support, event management and industry networking
Tour operator training, sales calls and familiarisation visits
What our clients say…
"The DMG was appointed to assist the museum in a review of marketing and to develop a rebranding brief. We undertook a very rewarding one-day workshop designed by and facilitated by the DMG, which enabled staff to reach positive conclusions regarding museum identity and market position."
British Museum of Road Transport
"Word perfect copywriting and really excellent tone of voice. We have absolute faith in your work."
Tourism and heritage clients
Birmingham Capital of Culture Bid
Britain and London Visitor Centre
British Tourist Authority / VisitBritain
Cheltenham Film Studios
Cornwall, Devon, Somerset and Worcester Tourism
Coventry Visitor and Convention Bureau
Eden Project, Cornwall
EEF Conference Venues
English Heritage Cities
Forest of Dean Greenway
Gloucester Cathedral
Gloucester Rugby
Heart of England Tourism
Hereford and Coventry Museums Services
Kingsholm Stadium Conference Centre
London Boroughs of Brent and Southwark
Plymouth City Council
Rugby Football Union / Twickenham Stadium
South West Tourism
Three Choirs Vineyard Conference Centre
Urban and rural regeneration clients
Advance West Midlands
ASTAM architects and Limbrick architects
Cheltenham Film Studios
Countryside Agency / Ruralscapes
Coventry VCB
Dartmouth BID
English Partnerships/Homes & Communities Agency
Enterprise Europe Network
Evesham Market Towns Partnership
Gloucester BID
Gloucester Heritage Urban Regeneration Company
Gloucestershire Development Agency
Gloucestershire First LEP
Gloucestershire Rural Community Council
RegenCo Urban Regeneration Company
Rugby BID
Somerset West and Taunton Council
South West England RDA
VisitWestBrom.com
Weaver Valley Enterprise, Cheshire
What our clients say…
"Philip Cooke is a master business coach and his advice on critically important marketing strategy has been, and is still, beyond price. He is a very highly recommended communicator."
Transformation Leaders, Bristol and London
What our clients say…
"Philip's marketing skills have shaped Gloucestershire First's marketing strategy and provided us with an excellent source of expertise for promoting inward investment and economic development across Gloucestershire."
Gloucestershire Development Agency
The Destination Marketing Group
Phone: +44 (0)7855 767 159
Email: philip@thedmg.co.uk
Skype: philipcooke1
"We appointed the DMG to boost our marketing and increase attendances. The results were excellent – improved gates and more constant revenue streams.

"Philip also undertook market research which resulted in a season ticket marketing strategy that produced 40% sales growth. The DMG has been a real asset to Gloucester Rugby."